We are taking a different approach with our monthly Community Spotlight. We want to know more about you, so we are kicking off with this updated concept with a bit about us.
This July, we share a Q&A with IrisBG's GIS Coordinator & Community Outreach Assistant, Laura Knutson Murray. She tells us about her favorite gardening tools, explains what motivates her the most, and even recommends a blog.
How did you begin your career as an advocate for conservation?
My career as a plant advocate and planner began as a 7th grader, when I wrote a letter to the editor of the local newspaper about saving a patch of old growth forest from a road widening project. A group of arborists designated one of the Fraxinus quadrangulata as a State Champion Tree and the road was not widened but re-routed.
Much of my career has been in urban planning with an emphasis on regional planning. I have always valued data driven decision making for environmental conservation. My training as a Master Gardener at the Missouri Botanic Garden blends well with my professional knowledge of Geographical Information Systems (GIS) software and supports my advocacy for the environment.
What's the best thing about your current position?

I am the Geographic Information Systems (GIS) Coordinator and Community Outreach Assistant for IrisBG. I enjoy collaborating with people from all over the world that are working to conserve plants and habitat. It is encouraging to see so many people working to preserve biodiversity, share knowledge, and love of plants with others.
With your experience in GIS, what did you find to be the most important takeaway regarding botanical record keeping?
Having good records and a great basemap improves the quality of your data but it is also critical to document the process. I am a big picture thinker and grateful to have a small role in a bigger effort. It is important to leave a well-documented trail for others to follow, so that the work can continue.


Which garden tool/aid could you not live without?
My compost tumbler (Mantis CT02001 Composter). It is the best way to build soil quality and reduce waste that is sent to landfill. I also appreciate that it is enclosed to place some controls on the ecosystem that I am building in my yard.
Can you share a favorite blog?
I find the blog: Brilliant Maps to be fascinating, educational, and amusing. The tag line for the blog is that it: "Makes Sense of the World one Map at a Time." If you ever wondered what the world would look like if centered on Argentina in the Mercator Projection or what an AI tool would do to a world map when asked to make the map in the style of a famous artist, this might be the blog for you.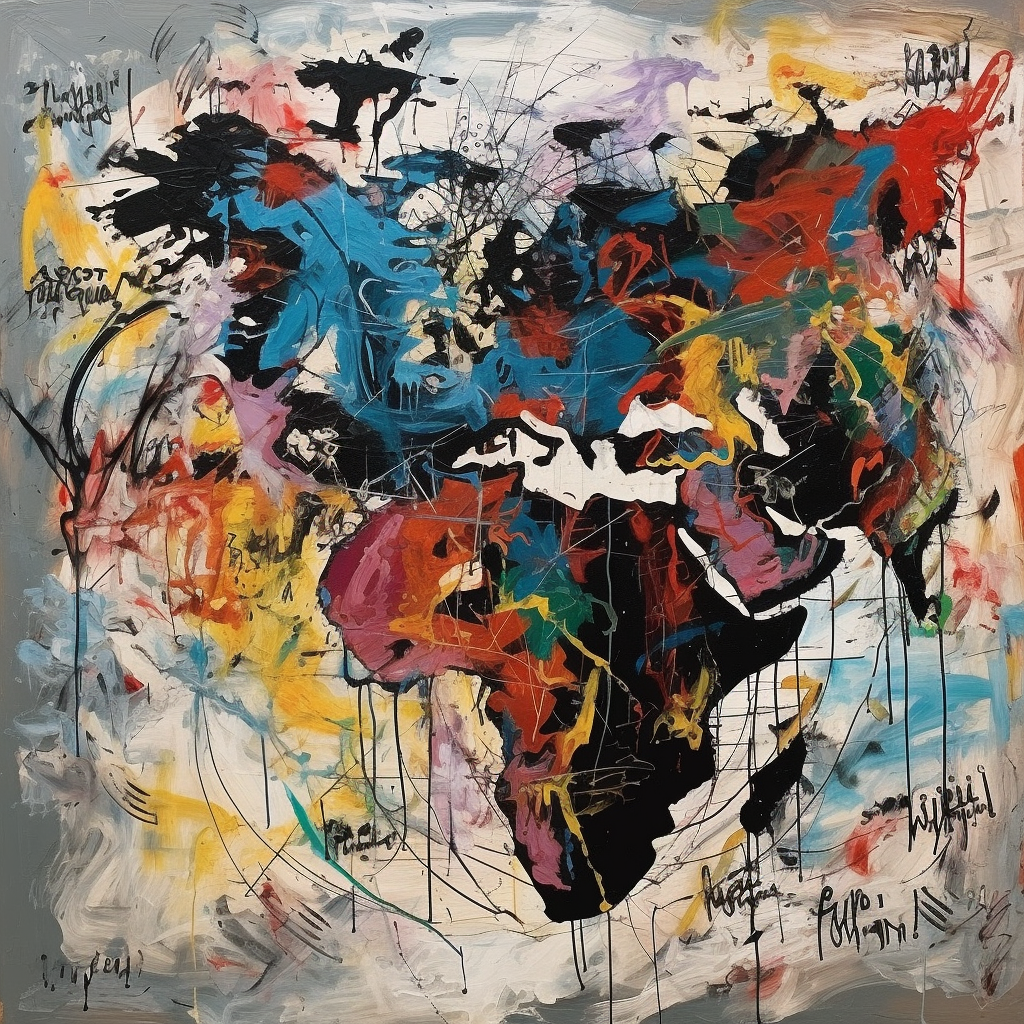 Jean-Michel Basquiat styled map of the world made with AI, Credit: Brilliant Maps