Hope for a restorative future can be seen in the germination of a seed that takes special care to propagate or in taking a more thoughtful approach to promote ecological diversity. For September, we shine the community spotlight on Jessica DeYoung who details her personal research experiences as Conservation Horticulture Manager at Naples Botanical Garden in Naples, Florida.
What's the best thing about your current position at Naples Botanical Garden?
Hands down the best thing about my current position is the sheer excitement of watching a difficult-to-propagate plant sprout due to our research efforts. It brings about a feeling of accomplishment, hope, and appreciation all wrapped together in one, and never seems to disappoint each time it occurs. Even better than this, it always seems to spur motivation among my team to continue pursuing their research and collection efforts.
How did you begin your career in Plant Science/ Conservation?

Unofficially, I began my career in plant science by a personal curiosity about the plant species around me. Florida's planted landscape is primarily dominated by non-natives, and many of our residents are not born in the area but moved in from other states.

As a Florida native myself, I was astounded to realize that not many Floridians could recognize Florida's native flora, nor distinguish the displacement we have caused in our ecosystems. This sentiment fired up my desire to influence our planting perspectives, which aligned perfectly with the ideals of Naples Botanical Garden, and I was able to land an internship that has blossomed into where I am today.
Is there a particular plant or horticulture-related event that you have learned a valuable lesson from?
A few years back I was involved in a trial restoration planting for beach dunes. The commonly known efforts of beach restoration today are to plant a monoculture of sea oats (Uniola paniculata) because of its ability to stabilize the sand and grow within the dunes. Naples Botanical Garden wanted to take a different approach and promote diversity in the planting palette. The results spoke for themselves. Last year Hurricane Ian brought storm surges that swept away our dunes and eroded our beaches. Just a few months after the natural disaster, many sites along the beach were still in need of significant restoration. The site that our Garden had planted, a mixture of more than ten different plant species (including Sophora tomentosa var. truncata and Gaillardia pulchella) was recovering all on its own. Nature can take care of itself, if only we will let it.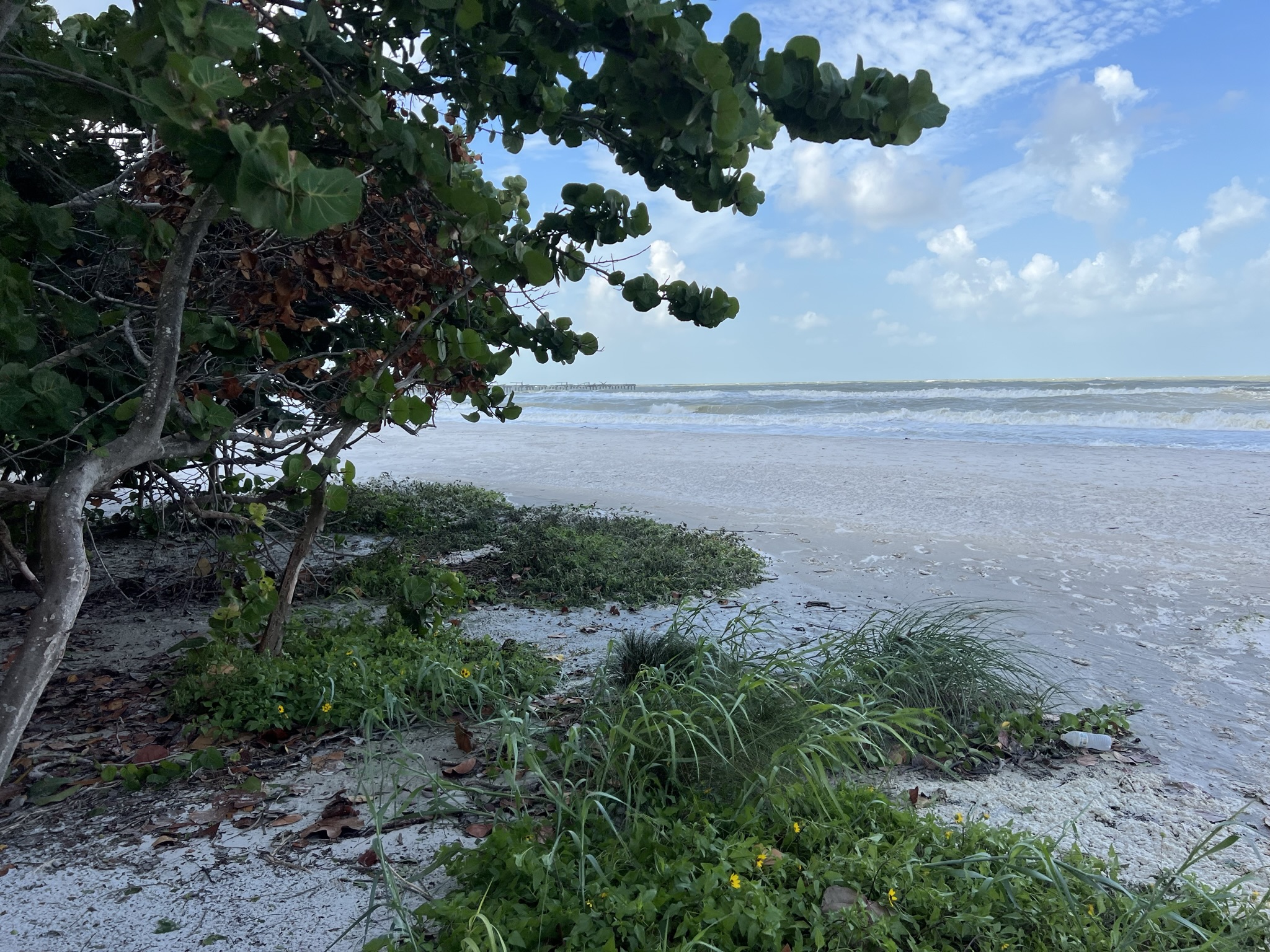 Restoration planting complete. Image courtesy of Naples Botanical Garden.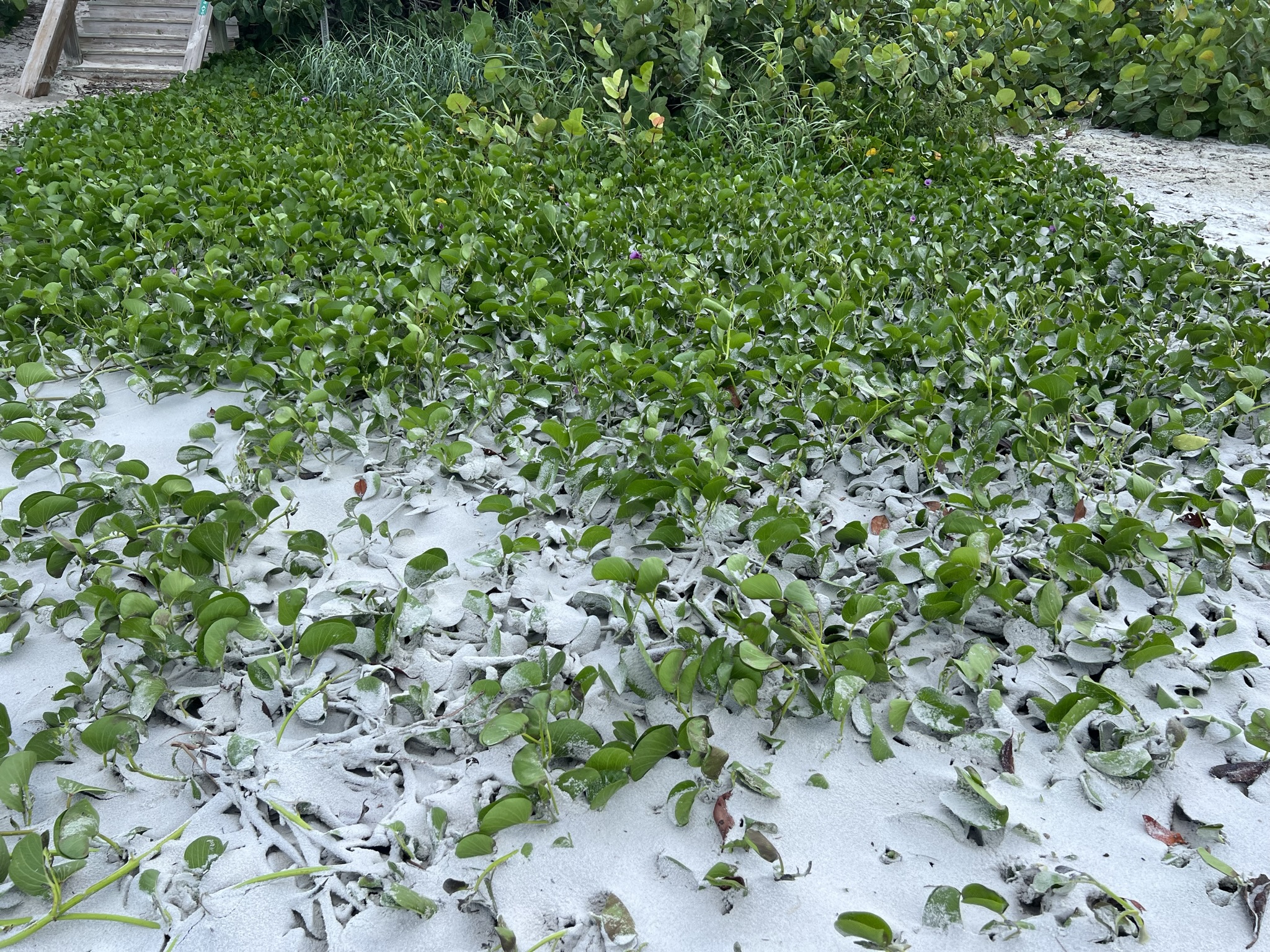 Ipomoea pes-caprae stabilizing & building dune. Image courtesy of Naples Botanical Garden.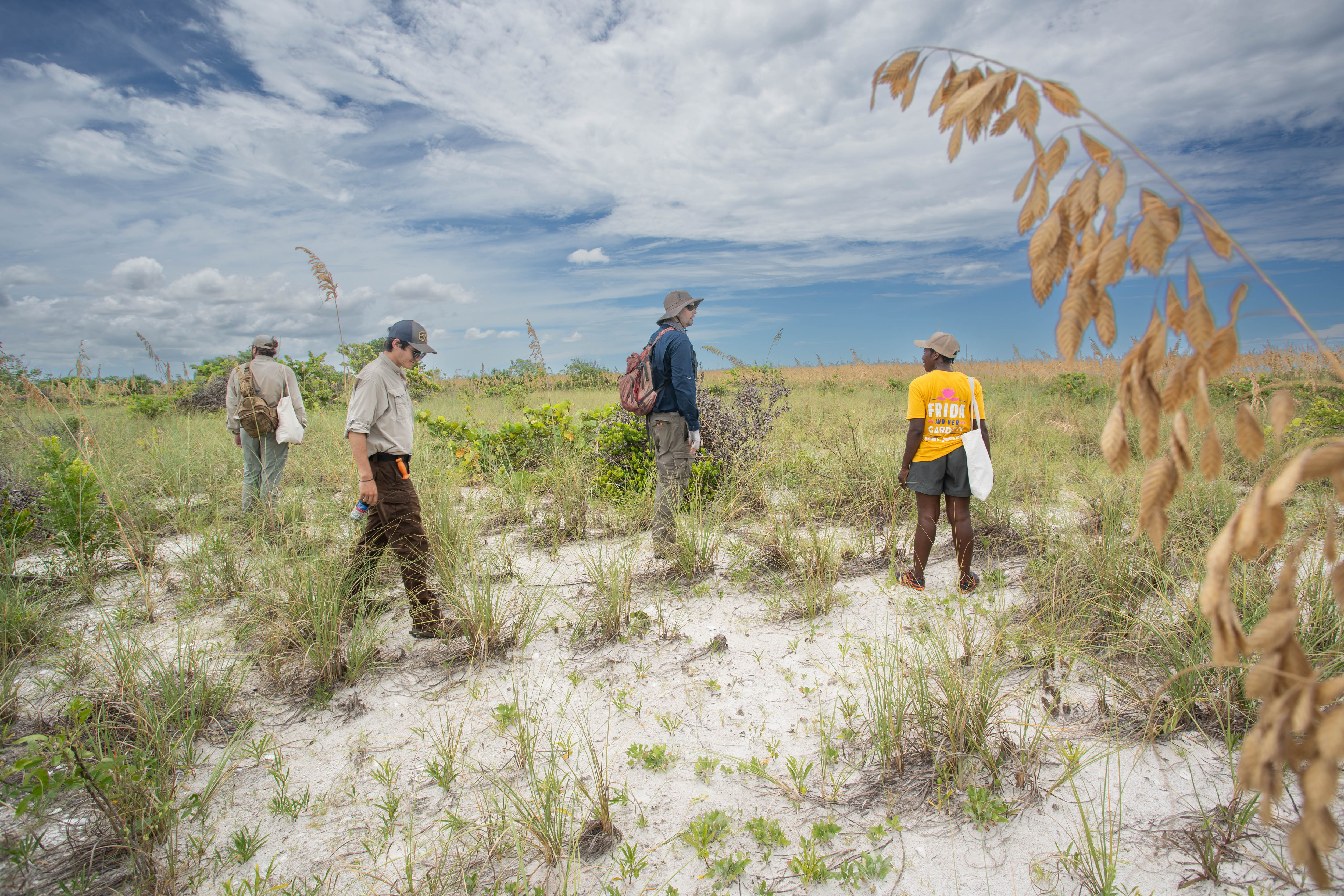 Recovering Island with team. Image courtesy of Naples Botanical Garden
Which garden tool/aid could you not live without?
The garden tool I could not live without would not be your typical hand pruners or soil knife. Instead, for me, it would be a handful of coin envelopes! We use these small paper packages far more often in our collection of seeds throughout the garden and in various off-site preserves. It is our bread and butter so to speak because our collection of seeds enables the research we do. Nobody from my team would want to be caught without it.
Can you share a favorite book/ film/ podcast/ blog?
Bringing Nature Home, by Douglas W. Tallamy, is a book that so closely echoes my sentiments, putting the need for native plants into words that I would never be able to communicate as efficiently. It truly is a work of art and scientifically backed at that! I have only recently started reading this, but it shockingly corresponds to so many of my core outlooks regarding native plants and people.
Would you like to nominate an IrisBG user (this can even include yourself) to be featured in the Community Spotlight? Let us know! Email hello@irisbg.com to submit.