The 2020 Plant Records Conference was the continuation of the series of annual IrisBG User Conferences that first was initiated by Reinout Havinga of the Hortus Botanicus Amsterdam in 2016. Since then four different hosts gardens have hosted the conference, a community-centric conference to share ideas and experiences using IrisBG.
This year was different in two aspects; we co-hosted the conference together with Floria, hence the name change into "Plant Records Conference" and of course, due to the ongoing pandemic the conference was held online in November instead of in May at the Mainz Botanic Garden, Germany.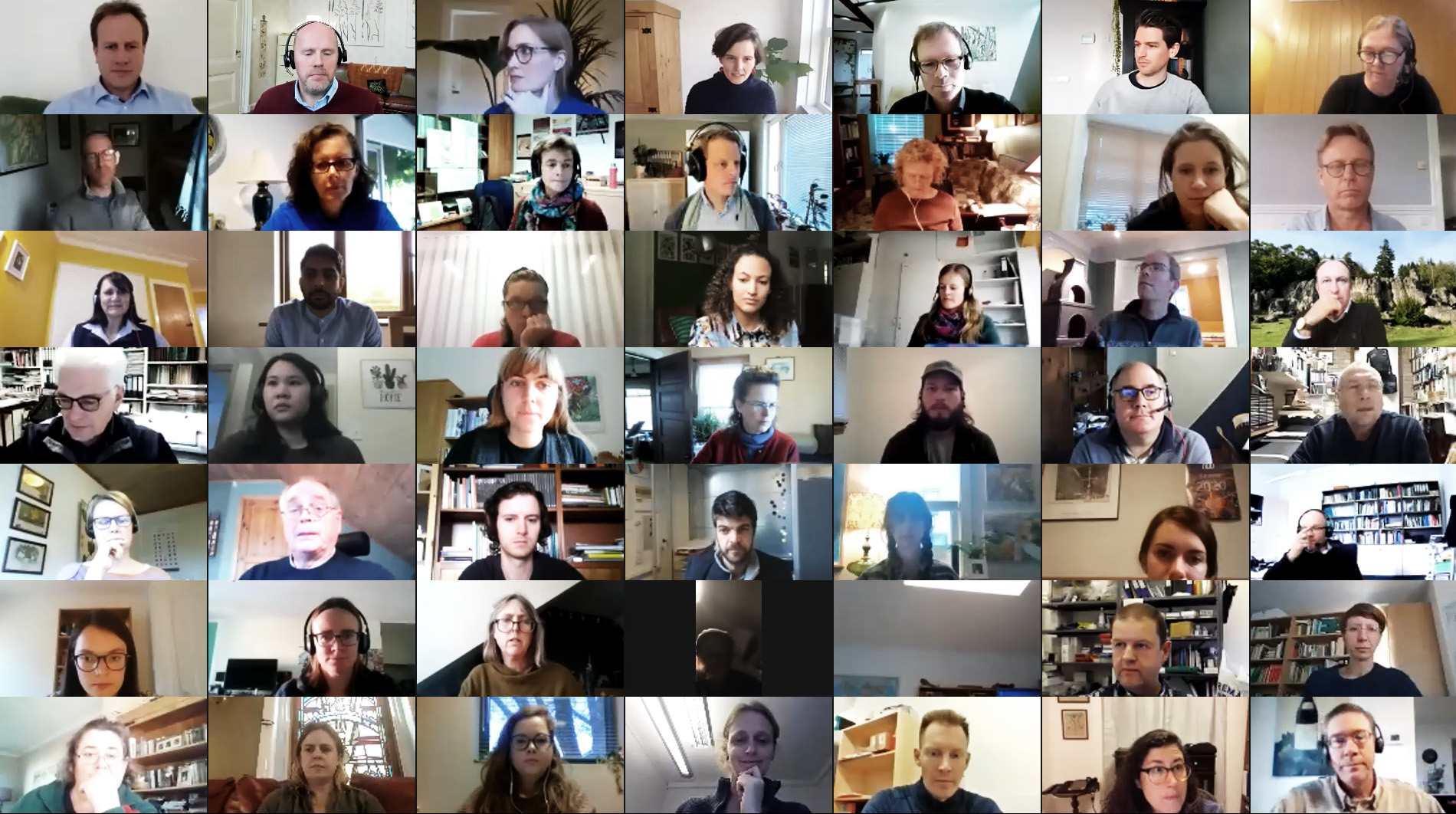 With close to 80 participants from across Europe, USA and even Australia (especially thanks to you who joined despite the late hour at yours). A Padlet was used as a digital guestbook. You can find it attached as an image - zoom in to read about the participants.

We got to tackle questions concerning field collection and tracking semi-naturalized plants, how to work with volunteers and how to design a good tour for your audience. To kickstart it all, Prof. Maximilian Weigend of University of Bonn gave a keynote speech on why (and of what) we should keep records in a botanical collection. A warm thank you to all our speakers!
The conference format with presentations followed by breakout sessions (smaller group video meetings) meant that we got to somewhat maintain the heritage of the IrisBG user conferences, where the community could get together and learn together. Thank you to all the facilitators that helped us with the breakout sessions.
A final thank you for Margherita Tinti for doing a brilliant job moderating conference and engaging us all throughout the conference.
IrisBG Community Forum | From IrisBG | Programme presentations (links to all articles)
Video from Mainz Botanic Garden | Programme intro & summary | Botanical jokes

Day 1 impressions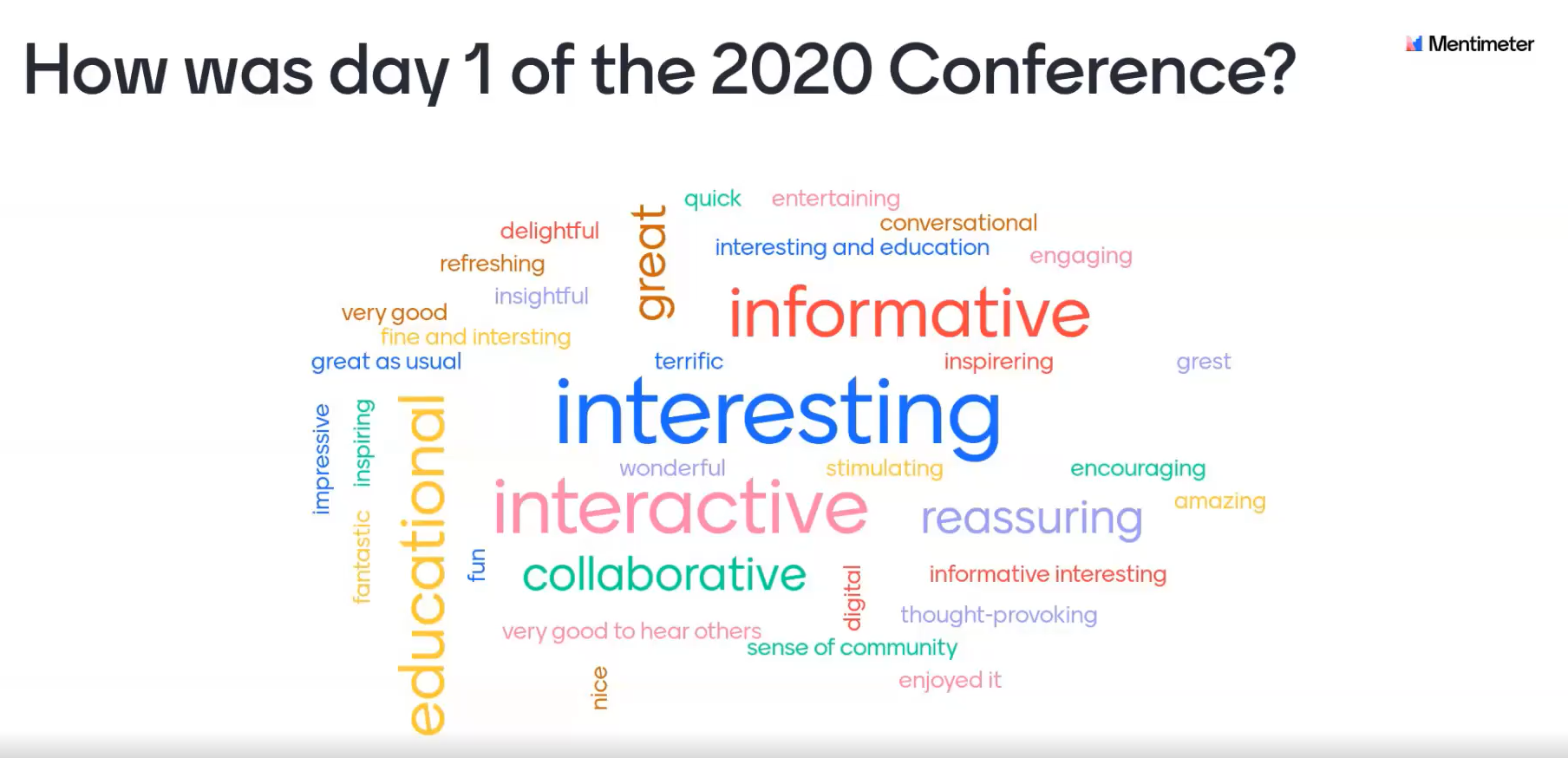 (Due to technical difficulties we did not get to launch the Mentimeter for day 2 but the feedback we have received have been overwhelmingly good. Thank you!)
Continue the conversation
- or start a new one! The IrisBG Community forum is now open for you all!
From Compositae AS, the developers of IrisBG
⏭Q&A: We have answered the questions you asked during the conference
Videos, presentations and notes from the breakout sessions
⏭Keynote: Accumulation versus collection – documentation makes a difference | prof. Maximilian Weigend, Uni. of Bonn
⏭1st challenge: Get on tour: how to design good tours [in Garden Explorer] | Åsa Krüger and Stina Weststrand, Gothenburg Botanical Garden
⏭2nd challenge: Volunteers and Plant Records | Alison Vry, Westonbirt Arboretum
⏭3rd challenge: It's Not on the Inventory List!: Tracking Plants in a Semi-naturalized Meadow | Julie Rotramel, Mt. Cuba Center
⏭4th challenge: Benefits and challenges of an iNaturalist-based workflow for field collection | Mike Pirie, Uni. of Bergen
A special thanks to host Mainz Botanic Garden
The conference was initially meant to take place in May, hosted by Ralf Omlor and the Botanic Garden in Mainz. We hope we will be able to visit the garden in person in not too long, but meanwhile, Ralf created a little intro video for us to get a sneak peak on the garden where we all should have met.
The programme by Reinout Havinga: Intro and closing summary
Skip to 4:20 to hear the conference summary.
Botanical jokes! From the optional social event.
To round off our first day we had an optional social event where we again got divided into smaller breakout sessions. The first thing we had to collaborate on was a quiz and the second was to create the best botanical joke there is! How did we succeed? Enjoy the contributions below and judge for yourself. Got a joke yourself perhaps? Comment below!