Uncovering an invisible loss
Trees are constantly removed from a collection of various reasons, but how can you be sure that your collection isn't slowly decreasing?
Intro | Community Contribution | Breakout Discussion
Coffee Chat February 8th

Thanks to all of you who joined our first Coffee Chat of 2022. The map below is showing the locations of all the people that registered - home offices not taken into consideration. The colour of the pinpoints has no significance.

Zinnia Cheetham of Morris County Park Commission discovered a significant loss of trees at their three arboreta, a loss that until then was unknown to all. In her presentation she shares her process and findings and we had a nice discussion afterwards.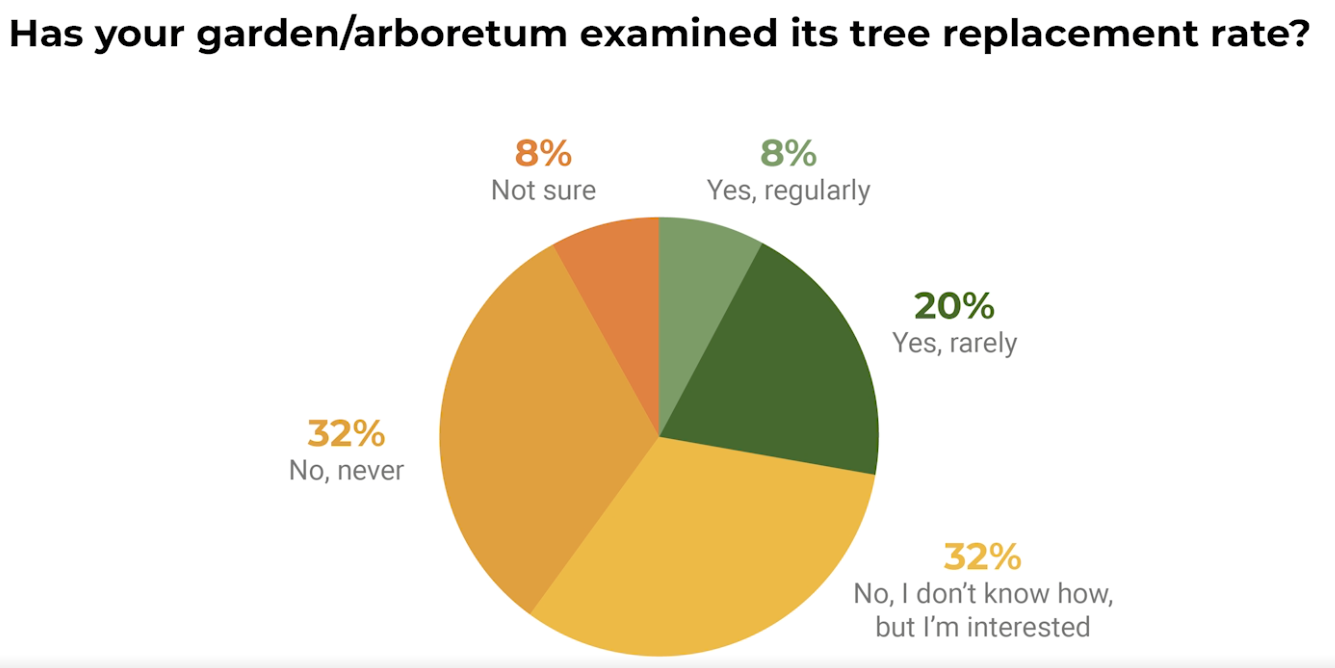 An Invisible Loss
– How Data Analysis Uncovered 350 Lost Trees
Are you inspired to undertake a similar analysis at your institution? Zinnias process can be tweaked to apply to your collection.
We do not have a specific report template to share, but if you listen to Zinnias presentation you can hear her go through what she did and why. You might want to pull different data in your garden.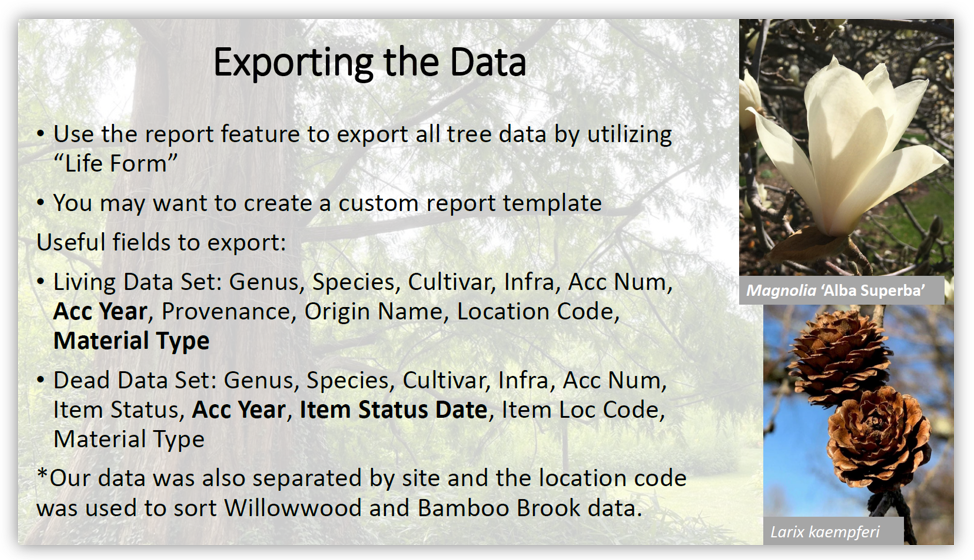 Breakout discussion
After Zinnias presentation we had a 10 minutes breakout discussion with four questions Zinnia was curious about. Below are the four questions and some of the notes that were recorded.
Other things that came up was how to encourage memorial trees over memorial benches - because as Zinnia so aptly put it – how nice is it to enjoy some rest on a bench next to some tree stumps?
Do you have any comments or thoughts you would like to share? Feel free to comment below in this article or start a forum thread.
This part of the Coffee Chat was not recorded.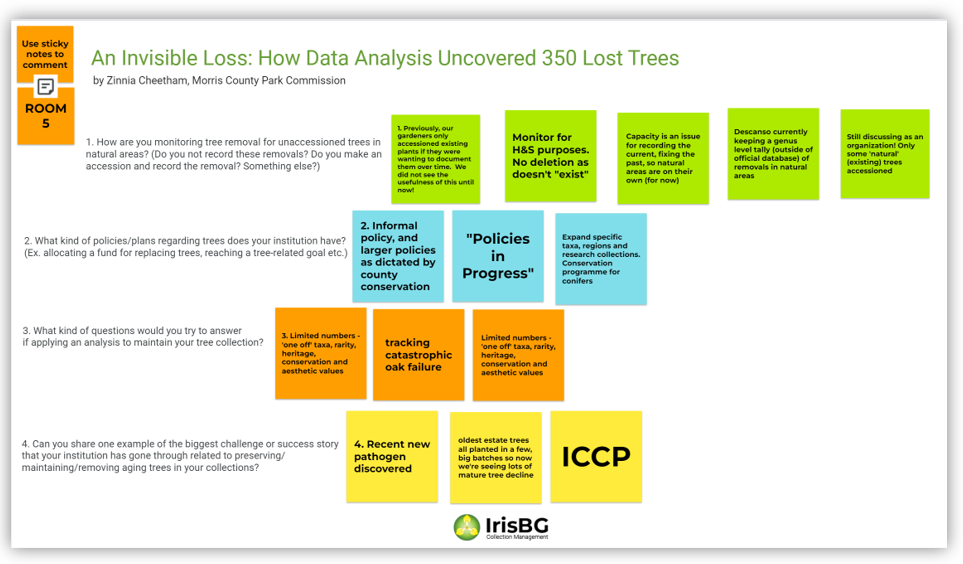 1. How are you monitoring tree removal for unaccessioned trees in natural areas? (Do you not record these removals? Do you make an accession and record the removal? Something else?)
Previously, our gardeners only accessioned existing plants if they were wanting to document them over time. We did not see the usefulness of this until now!
Monitor for H&S purposes. No deletion as doesn't "exist".
Descanso currently keeping a genus level tally (outside of official database) of removals in natural areas.
Capacity is an issue for recording the current, fixing the past, so natural areas are on their own (for now).
Still discussing as an organization! Only some 'natural' (existing) trees accessioned.
2. What kind of policies/plans regarding trees does your institution have? (Ex. allocating a fund for replacing trees, reaching a tree-related goal etc.)
Informal policy, and larger policies as dictated by county conservation.
"Policies in Progress"
Expand specific taxa, regions and research collections. Conservation programme for conifers.
3. What kind of questions would you try to answer if applying an analysis to maintain your tree collection?
Limited numbers - 'one off' taxa, rarity, heritage, conservation and aesthetic values.
Tracking catastrophic oak failure
Limited numbers - 'one off' taxa, rarity, heritage, conservation and aesthetic values.
4. Can you share one example of the biggest challenge or success story that your institution has gone through related to preserving/maintaining/removing aging trees in your collections?
Recent new pathogen discovered.
Oldest estate trees all planted in a few, big batches so now we're seeing lots of mature tree decline.