Labelling Using IrisBG at Powell Gardens
"Naturally, the collections documentation comes to mind first in a consideration of handy interpretive tools for visitors. Plant labels are one of the most rudimentary interpretive devices and often serve a dual purpose since they are necessary to the documentation program as well."
CURATORIAL PRACTICES FOR BOTANICAL GARDENS by Timothy Hohn, 2004
In this Coffee Chat we learn from Avery Mangiameli, Plant Records Registrar at Powell Gardens, Kansas City's Botanical Garden, about her four step process for creating labels. The process starts with the asking the gardeners what plants they need labeled and ends with a label placed in the ground.
Thanks to all of you who joined us to learn how makes labels with IrisBG! Coffee Chat attendees had a range of experience levels and use display tags for different purposes. Avery Mangiameli from Powell Gardens in Kansas City shared a step by step process for using IrisBG to make plant labels.

The presentation was followed by an Q&A (not shared in the recording).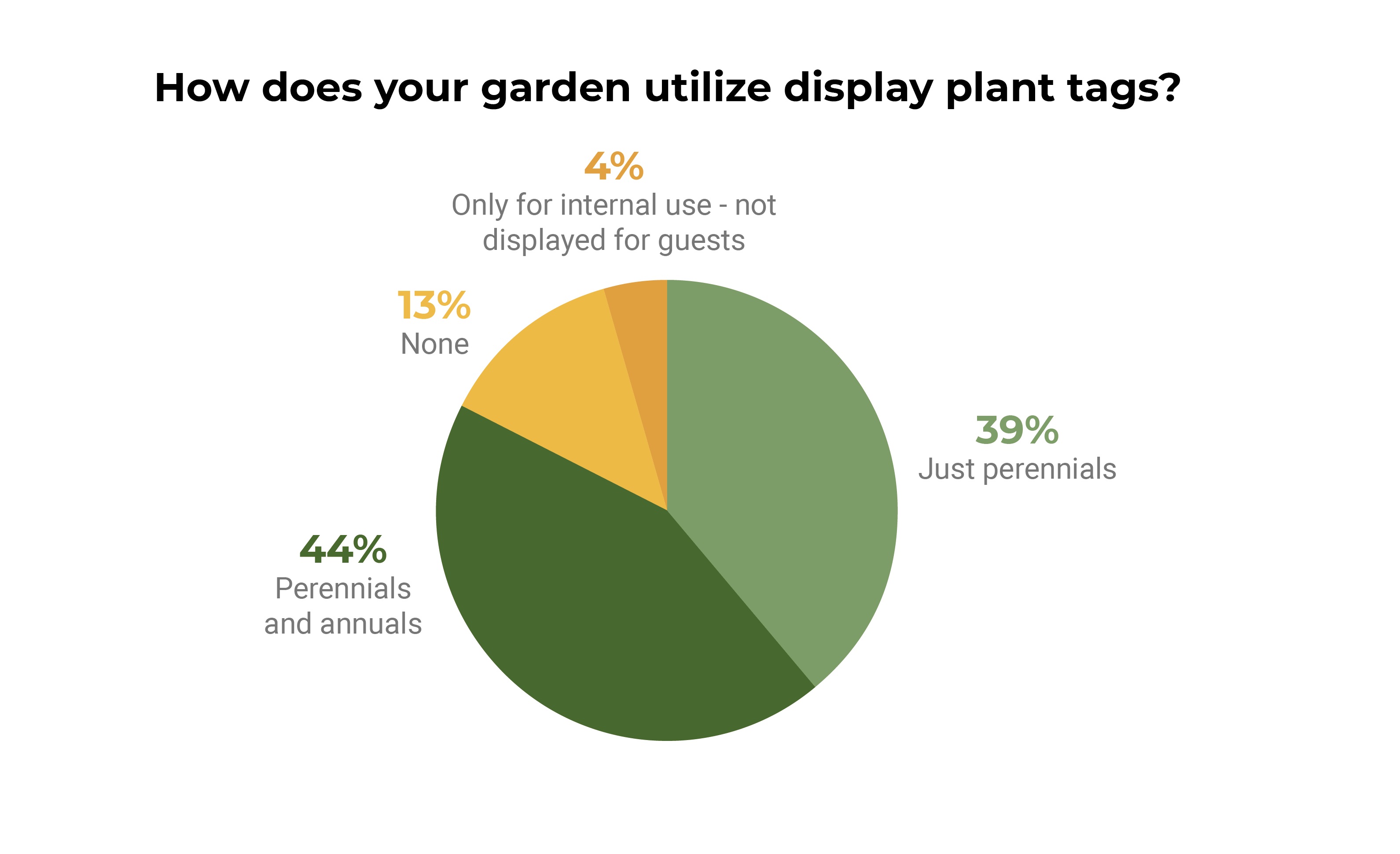 The map below is showing the locations of all the people that registered - home offices not taken into consideration. The colour of the pinpoints has no significance.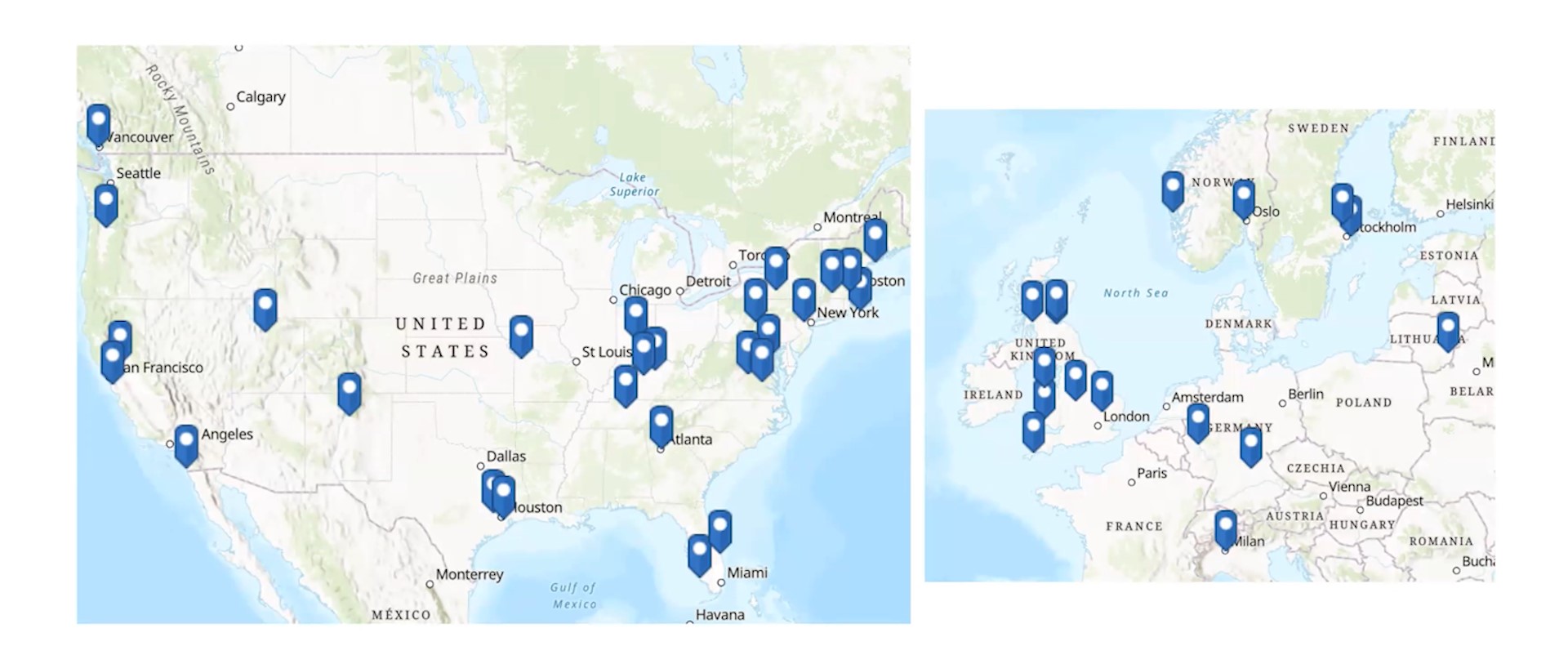 | | |
| --- | --- |
| Powell Gardens' sample label is below using Arial font. Below is a link to the plastic that Powel Gardens uses for the plant tags (labels): | |
Topics covered in the discussion
Discussion of using display labels (interpretive tools for visitors) vs accession tags (collections documentation attached to the plant)
The pros and cons for placing accession numbers on the display labels:

Pros - One label can serve two purposes. A QR code can be used as an accession number which is linked to IrisBG and a GPS point if the label is moved.
Cons - Plant labels can't be reused, the font can be hard to read when placed in the back of a garden bed, and too many labels can be visually overwhelming in the garden.

Label additions for special tours or temporary events can be engraved, cut, and added below the plant label with 3M double sided tape for exterior use.
Engraver used by Powell Gardens
Printer and stickers used by SLU Knowledge Park in Sweden for seed packets and smaller plant labels (see photo below)

Brother P-Touch PT-P900W
TZE-series tape in 18 mm, 24mm, and 36 mm sizes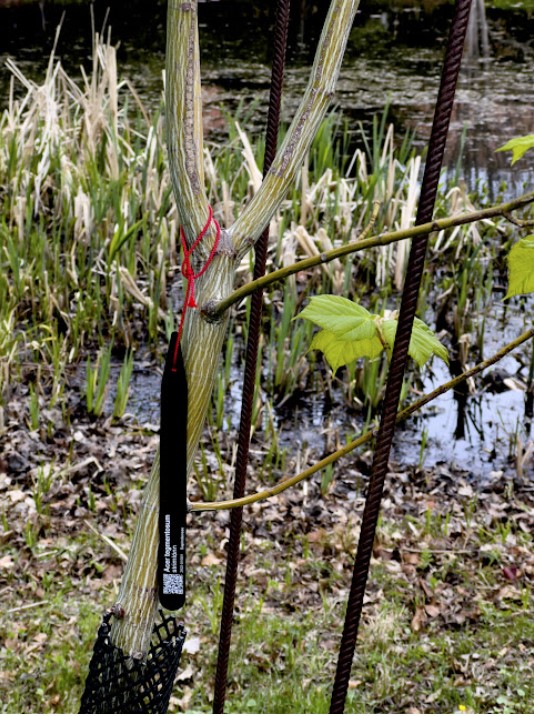 Photo courtesy of John L. Green, Coordinator Grounds, Manager of the SLU Knowledge Park, Swedish University of Agricultural Sciences
Labelling Using IrisBG Presentation Slides
Do you have any suggestions or ideas you would like to share? Feel free to comment below in this article or start a forum thread.