How to create your Index Seminum and manage incoming orders using IrisBG
"The more you share the seeds, the more you grow, the more the system grows, the more a community grows."
-Edie Mukiibi, Vice President of Slow Food International
Our December Coffee Chat, was hosted by Anne-Catherine (Tine) Scheen, Curator at the Stavanger Botanic Garden in Norway. She spoke on how to set up an Index Seminum and use the Web Store module in IrisBG.
Thanks to all of you who joined us!

The Coffee Chat attendees were mostly intermediate and advanced users with 38% at each level, and 23% at the novice level.
The map below shows the locations of all the gardens and arboreta represented by everyone that registered for the Coffee Chat - home offices are not taken into consideration.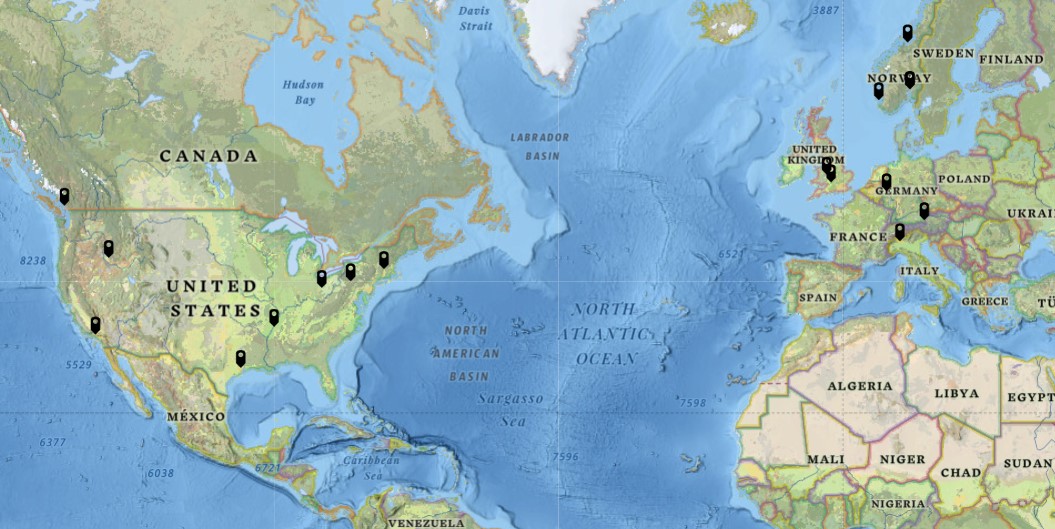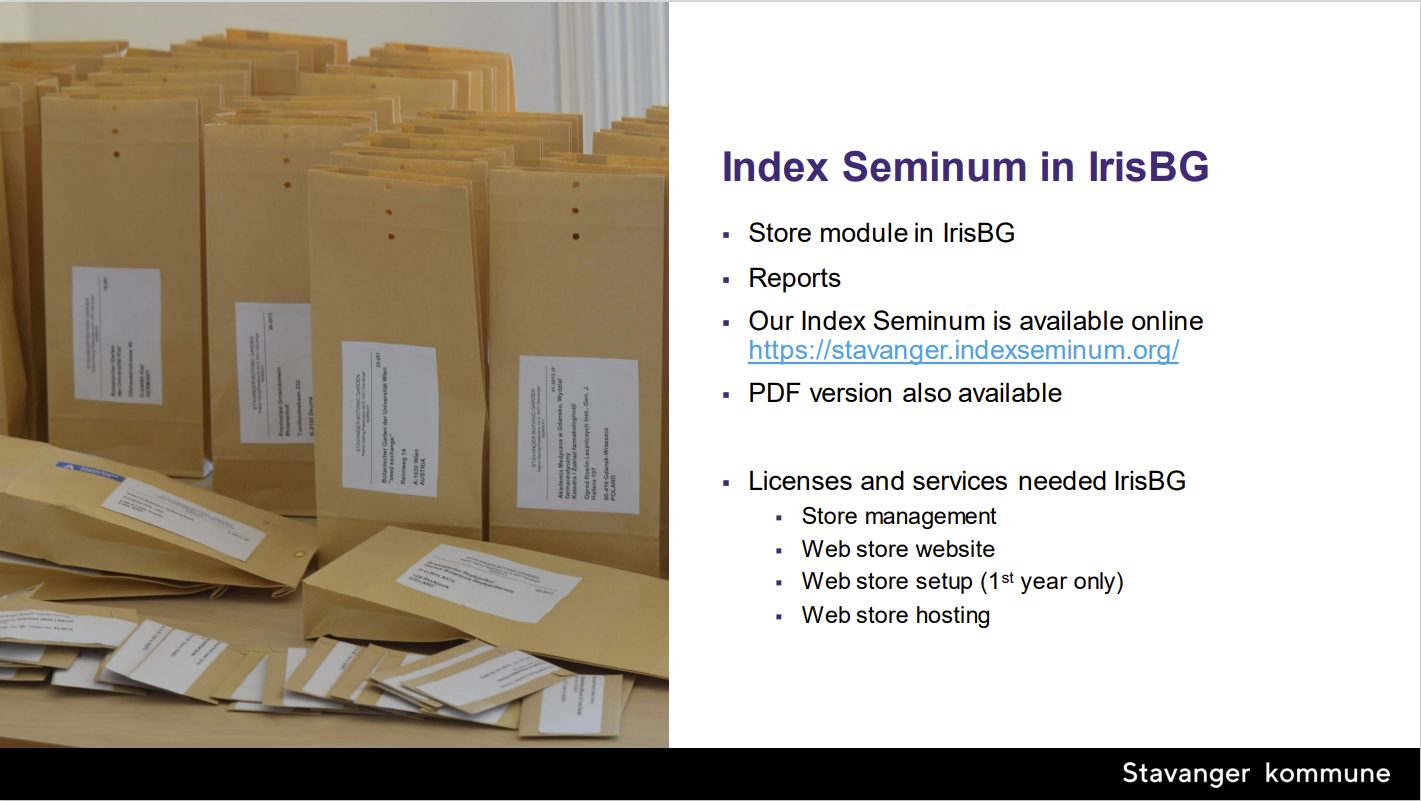 Store Module
Anne-Catherine walked us through how to set up stock items, catalogues, and orders.
She went into detail about:
How to add items that are not accessioned or stock items that are accessioned
The steps needed for setting up the webstore
How you select contacts to notify about the web store
Handling orders (updating inventory, mailing labels, packing lists)
Generating statistics and reports
Below are some screen shots from Anne-Catherine's presentation.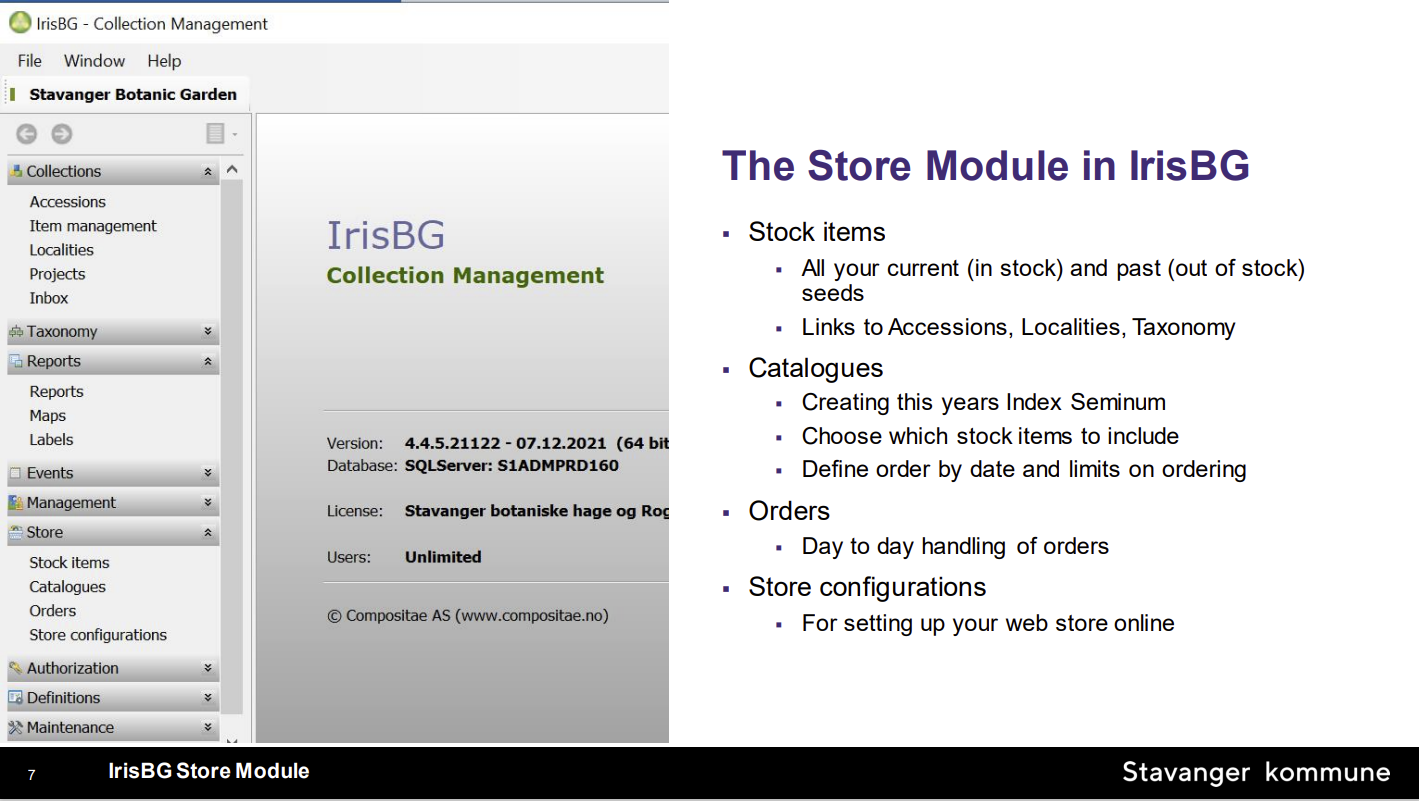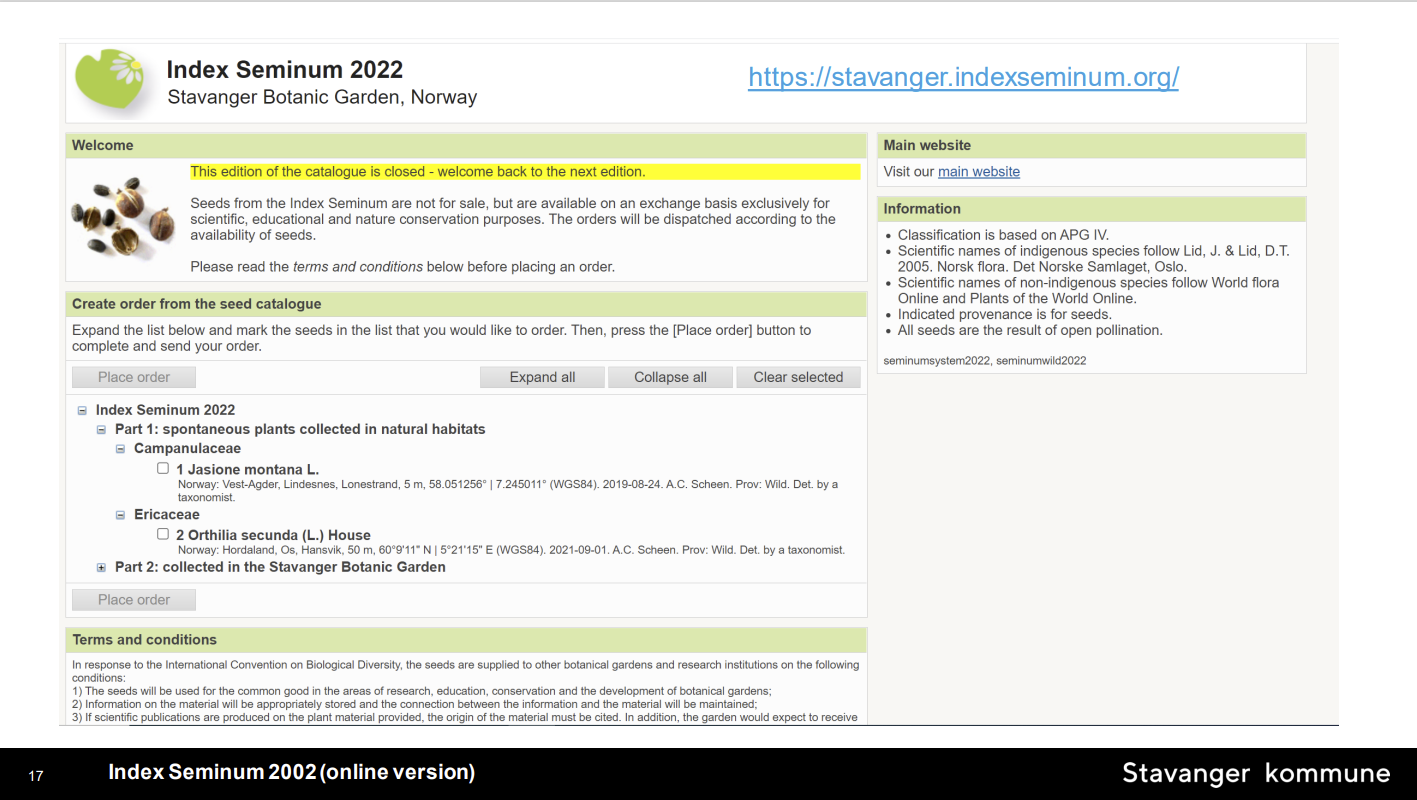 Q: Can a contact's address be updated from a received order?
Yes. If the contact information for a garden has changed from what you have saved in IrisBG, it is possible to compare the new entry that came from the garden and update the contact information within IrisBG.
Q: Once something is listed as "Out of Stock", how long does it take to show as "out of stock" online in the web store?
Once you make that change in the inventory, the next person ordering order will see that it is out of stock. It is good practice to check the inventory weekly instead of at the end of the season. It is also good to mark low stock items as "few".
Q: How do gardens handle Phytosanitary Certificates?
Q: What was the most requested seed of 2022?
Meconopsis grandis was the most requested seed in 2022. It has been one of the top two for the past five years.
In 2019, it was the second most requested species, when Rheum alexandae was requested by one garden more than Meconopsis grandis, the other four years (i.e. 2022, 2021, 2020, 2018) it was the most requested.
Meconopsis grandis