"Anybody with a good record collection will always be in love." - Anonymous
The above quote was not likely written about plant records - rather the vinyl kind of record - but the statement rings true for curated collections of all kinds. The time, effort, and investment in recording the details; make any collection a truly beautiful thing to behold, share, research, and preserve. Our Valentine's Day Coffee Chat centered on this labor of love, good record keeping during major garden installations.
The February Coffee Chat was hosted by Jaime Fry of Newfields and our very own Shanna T. Jones. Shanna talks about how her workflow changed - from the first major installation with over 8,000 plants in the Children's Garden to the next two major garden renovations - at Cheekwood Estate and Gardens in Nashville. Jamie breaks down her workflow of plant orders from purchasing to delivery and has imported over 40,000 records over the last four years at Newfields in Indianapolis.
Thanks to all of you who joined us! The Coffee Chat attendees were mostly intermediate users, at 70%, with an additional 20% of users identifying as novice, and 10% as advanced users of the software.

At the end of this article, we share a list of Q&A from the chat section of the Coffee Chat. Thank you for all the engagement!
Another poll found that 70 percent of attendees did not use a Data Import Template. Perhaps the presentation will inspire and guide more users in the IrisBG Community to utilize the data import module.
The map below shows the locations of all the gardens and arboreta represented by everyone that registered for the Coffee Chat - home offices not taken into consideration.

Some screenshots from the presentations:
A Cheekwood Children's Garden Planting Document: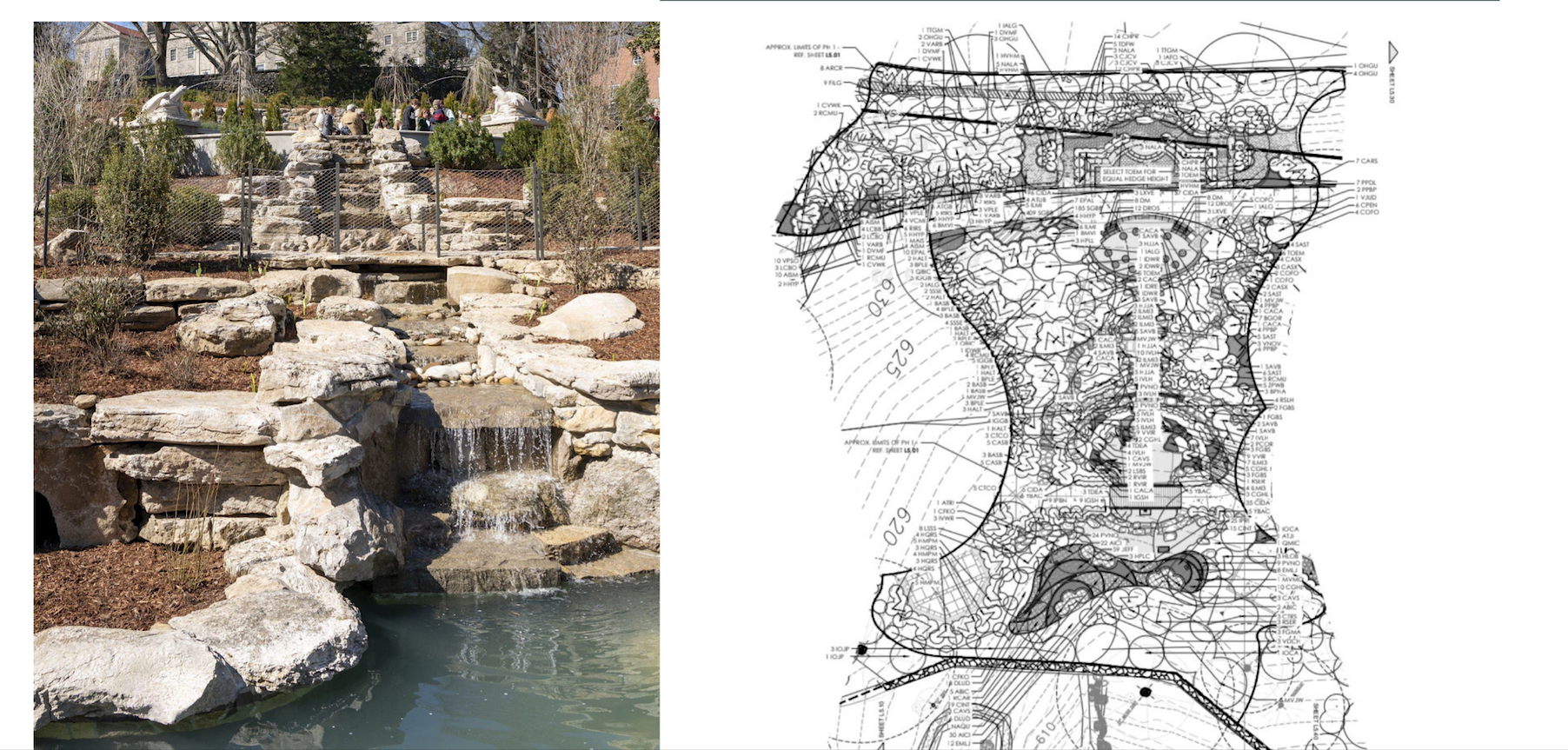 Workflow timeline from Jaime's presentation: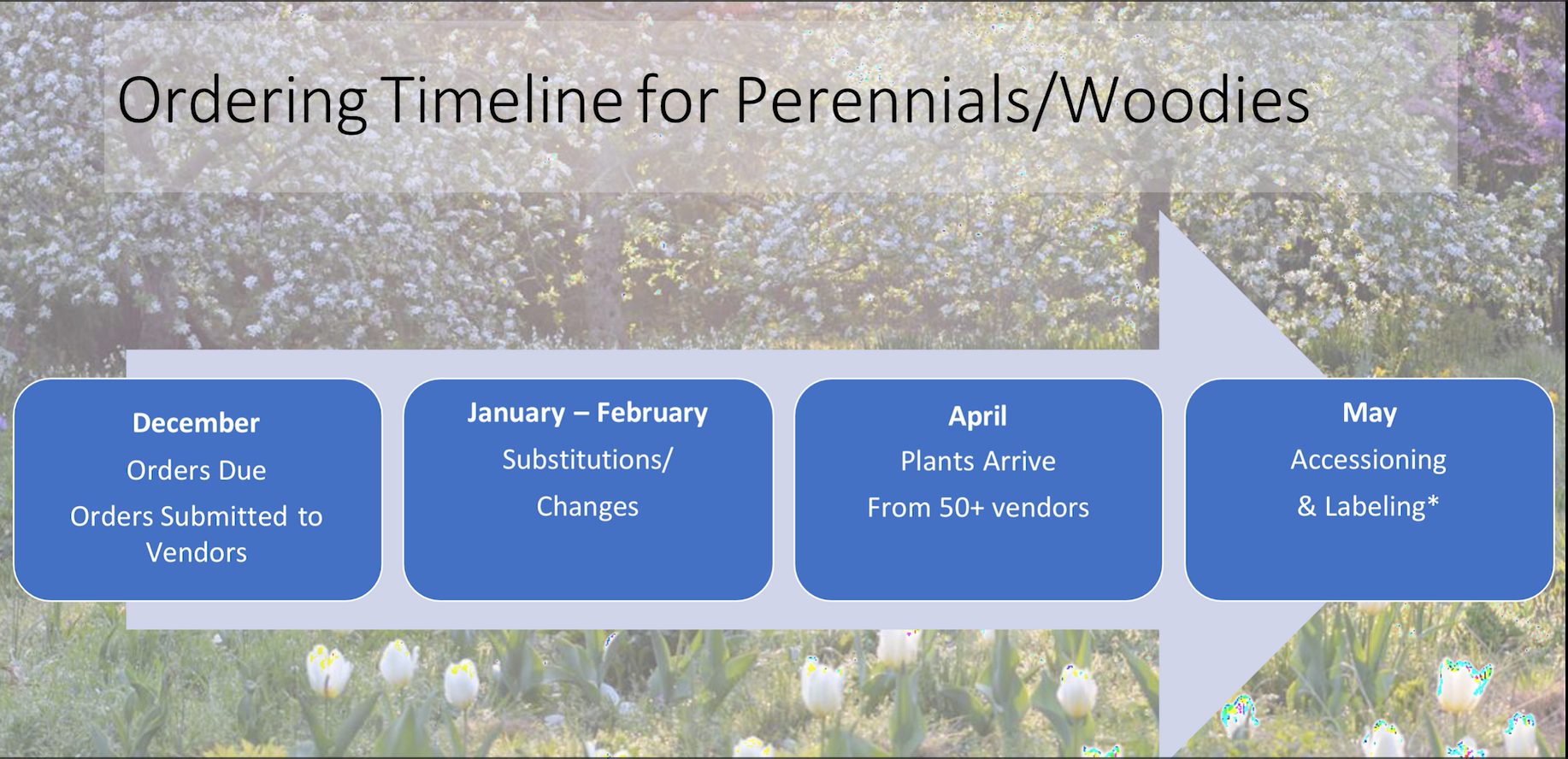 Q&A
Q: How do you make digital notes on the pdf of an invoices to add accession numbers?
The free version of Adobe allows you to add text to the pdf

The accession numbers are in order and the invoice pdfs are saved in folders with the accession numbers listed in the name

The Notability app was also mentioned for use on a tablet for writing notes and adding photos to invoices
Q: Do your plant records policies specify how long to keep attachments? or what to attach?
Plant records should maintain consistency over time
Have you read our Knowledge Library Article on managing the documentation that accompanies the exchanging of plant material? It covers:
Permits
Exchanges
IPEN numbers
The documentation of "Library" records in IrisBG is for any type of written reference (book, publication, website, etc.), which can be associated with accessions and with taxa, and in relation to plant identification.