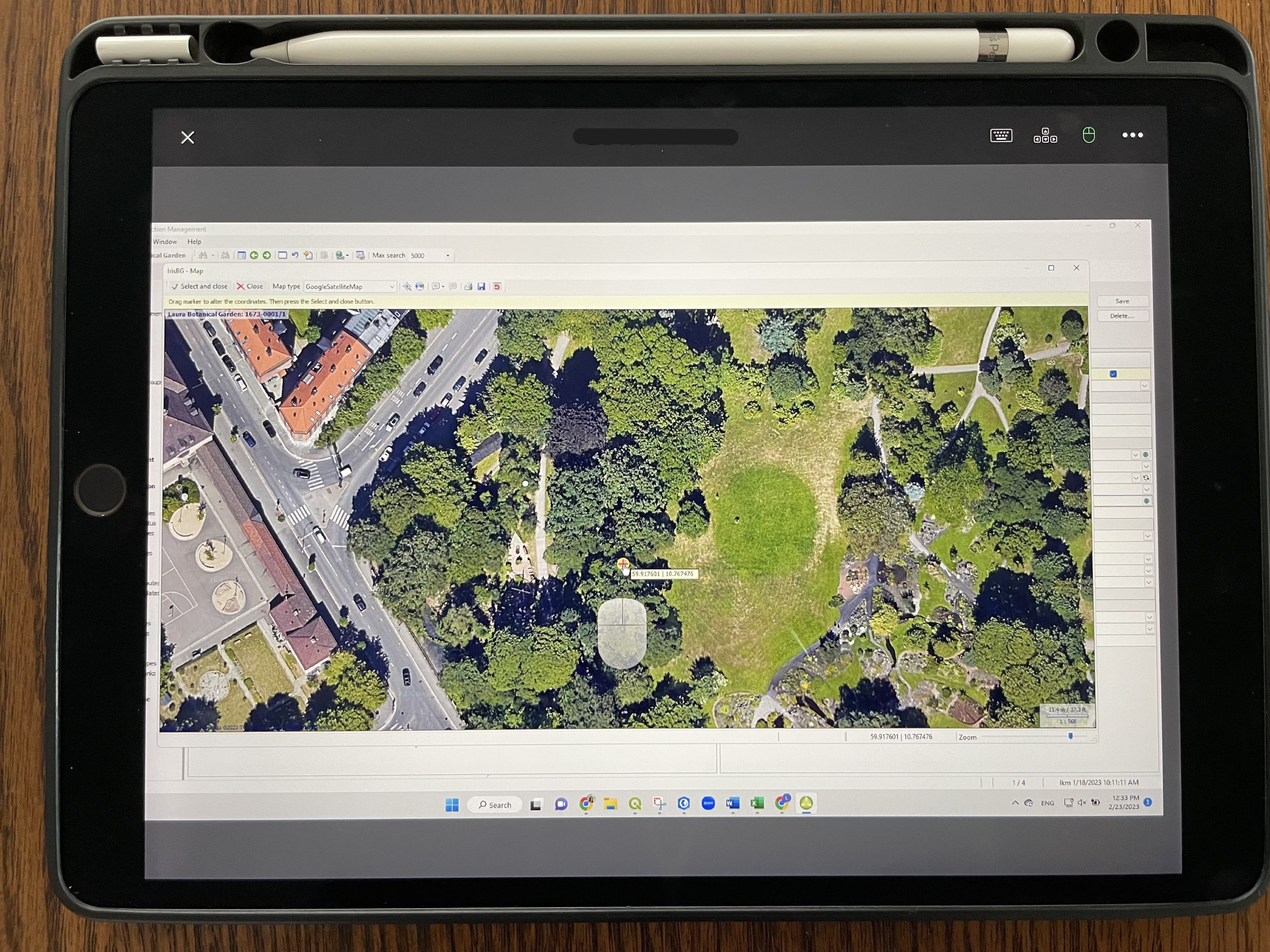 We often are asked the question, what tablet do I need to run IrisBG?
There are two answers to this question:
You are able to use a tablet that runs Windows and install IrisBG onto it, (not Android or iOS products.) An example tablet would be the Microsoft Surface Pro. See specifications list here.
Another option is to use virtualization software to remote in to your PC and use any tablet that you already own. This does require the use of WiFi or a cellular data plan.
The Experiment
I recently tried out the free 7 day trial of GoToMyPC under a WiFi and then using my phone as a hotspot in a 5G network. The running a hotspot via my iPhone was not successful. I ran this experiment on three devices:
a Samsung Galaxy Tablet with an 8 inch screen and stylus,
an iPad 2 with a 9.7 inch screen and Apple Pencil, and
my iPhone mini with no stylus.
You are able to see IrisBG just as it appears on the computer that is the host. I navigated through all the screens and tabs. A few of the tasks that I tried:
✅ Set the coordinates of an accession item on a map
✅ Add photos from the host computer
✅ Add a new taxon
✅ Upload a reference item from the host computer
My Conclusion
Virtualization software is a great option for remote work under stable WiFi. I would recommend using a good quality mobile hotspot if you need to truly be mobile. The larger screens of the tablets are beneficial. The stylus was handy but not absolutely necessary. The iPhone screen was not the right amount of screen real estate for ease of use but in a pinch it would allow you to complete an essential task.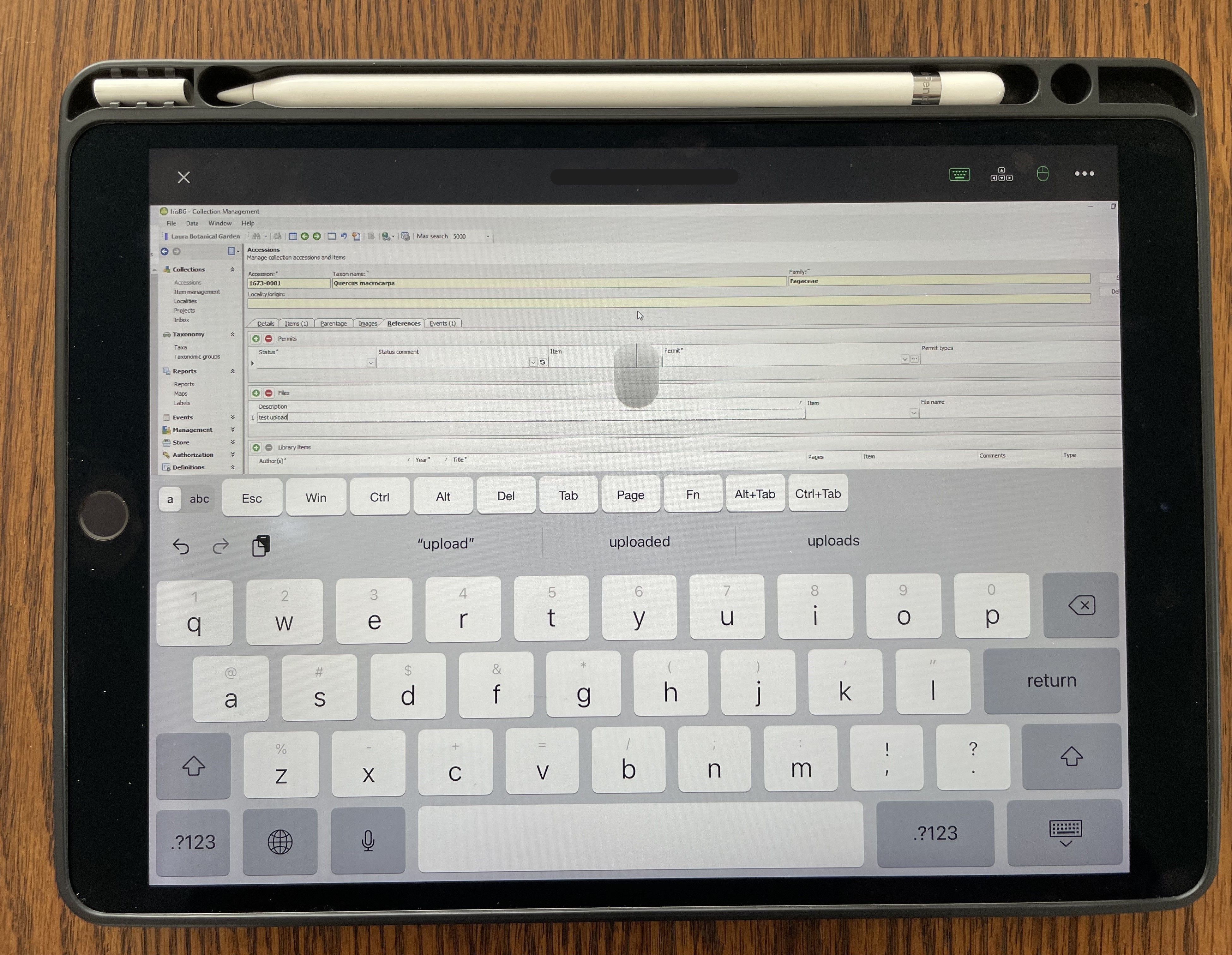 Adding a reference item on an iPad
| | | |
| --- | --- | --- |
| iPhone Screenshot | | GoToMyPC app for iOS and Android |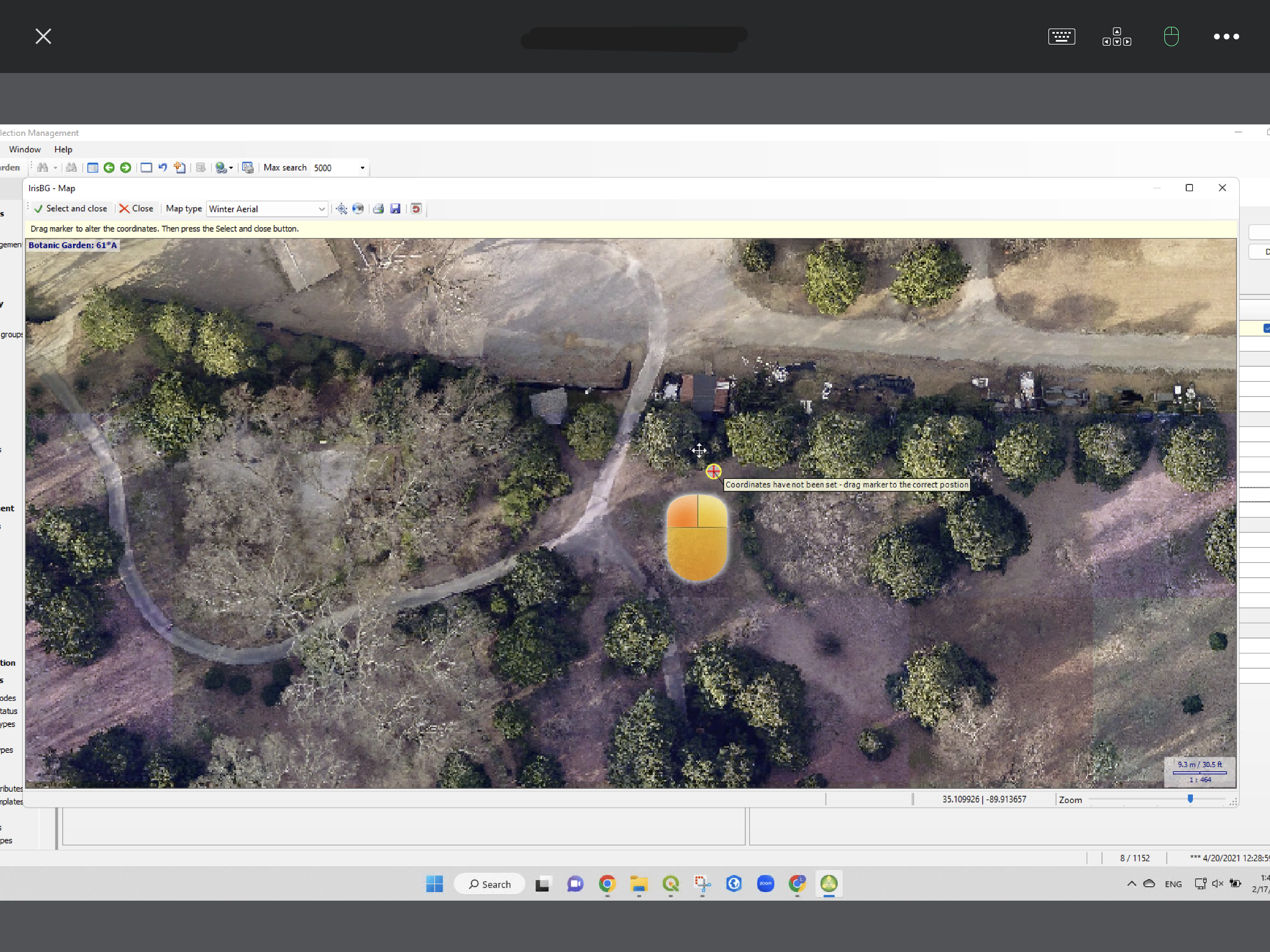 Screenshot of mouse activated by a stylus on the Samsung Tablet
Notes:
You do need to install the GoToMyPC mobile app from the your app store to run GoToMyPC on an iOS or Android device.
It is best to have the computer monitor set up simplified prior to doing your remote work. I use two screens at my desk and the GoToMyPC will mirror your entire set up. You can zoom in to display just one screen.
It is possible to transfer files between the remote computer and you local device. How to documentation for GoToMyPC.