"Botanic gardens are institutions holding documented collections of living plants for the purpose of scientific research, conservation, display, and education."
- Botanic Gardens Conservation International (BGCI)
In 2018, BGCI updated the criteria that define a botanic garden to have a greater emphasis on conserving rare and threatened plants, compliance with international policies, and sustainability and ethical initiatives.
Our March Coffee Chat was given by John Lööf Green, Coordinator of the Knowledge Garden at Uppsala, Swedish University of Agricultural Sciences (SLU) and Patricia Malcolm, Membership and Conservation Services Manager at BGCI. John shared his experience with the BGCI Accreditation for Botanic Gardens application process and Patricia provided details about the BGCI programs.
Thanks to all of you who joined us! The Coffee Chat attendees were mostly intermediate users, at 60%, with an additional 20% of users identifying as novice, and 20% as advanced users of the software.

At the end of this article, we share a list of Q&A from the chat section of the Coffee Chat. Thank you for all the engagement!
The map below shows the locations of all the gardens and arboreta represented by everyone that registered for the Coffee Chat - home offices not taken into consideration.

Some screenshots from the presentations: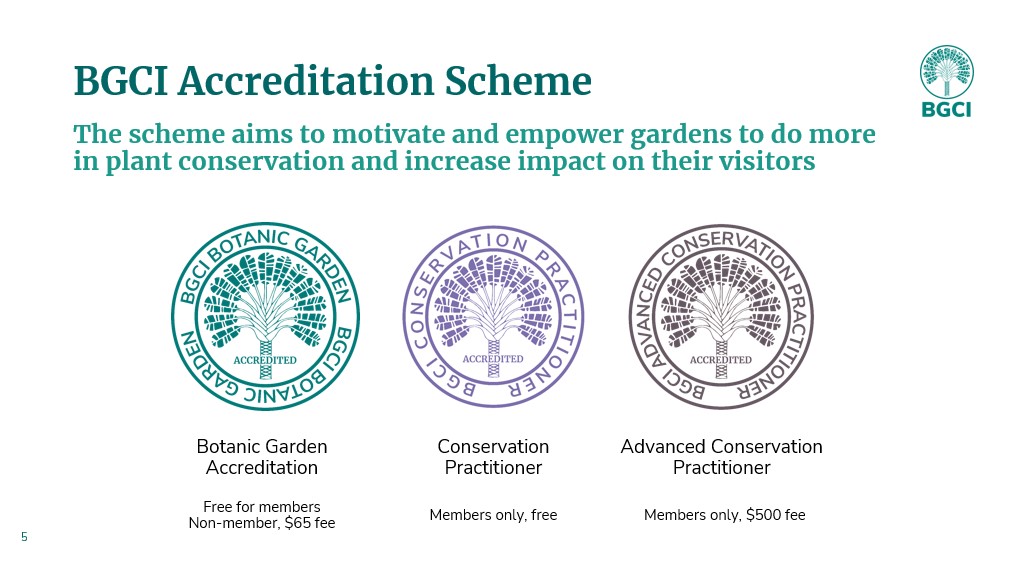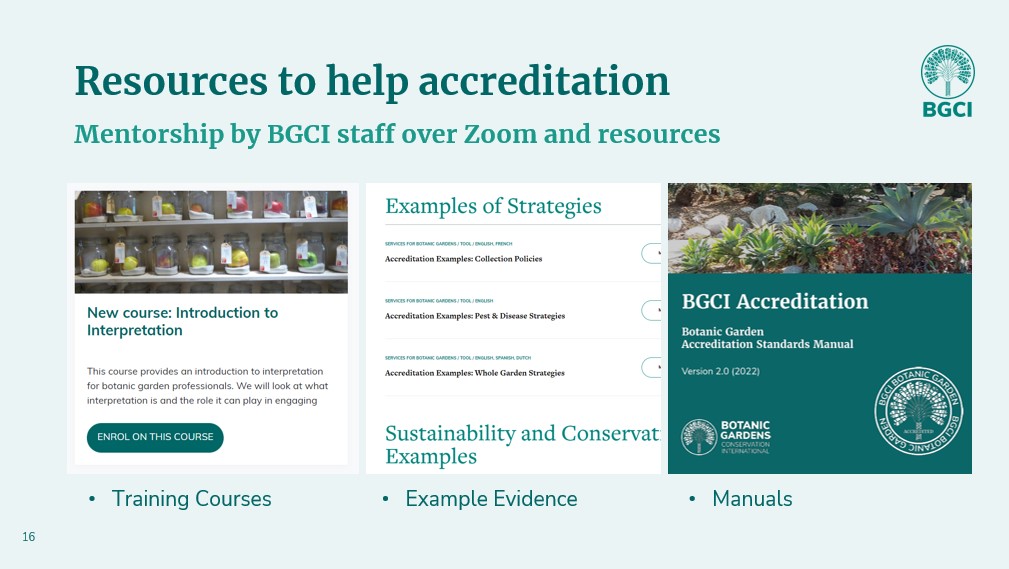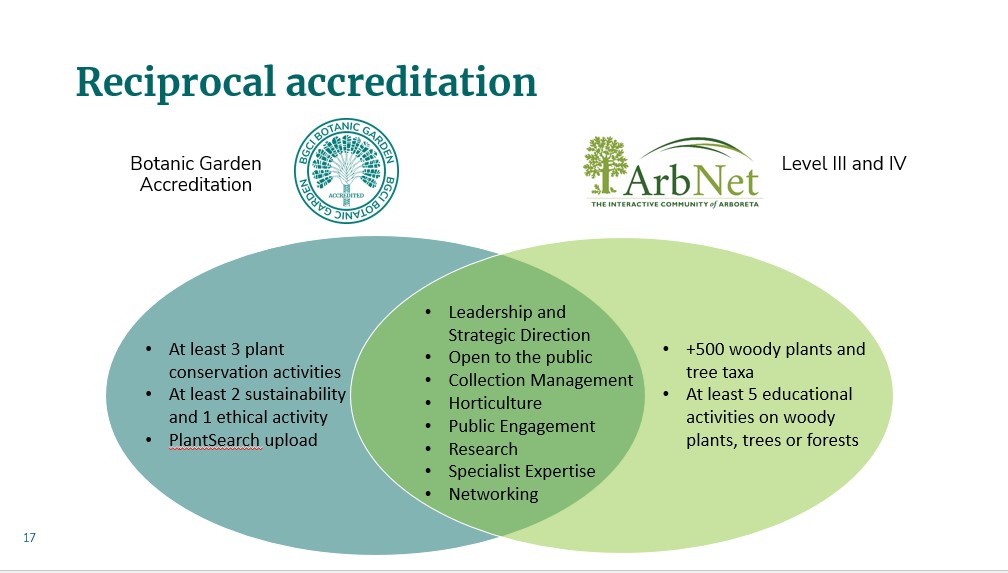 Screenshots of SLU's targets and evidence for BGCI Botanic Garden Accreditation Application:

An exported report from IrisBG that meets the requirement for uploading plant records to BGCI's PlantSearch
Q&A:
Q: Is there a minimum number of items that need to be accessioned to be a BGCI Accredited Garden?
A: No. There is no minimum.
Q: How do gardens upload their records to the BGCI PlantSearch?
A: The new Plant Search template will be active later this year.
Q: With PlantSearch, are you able to shield data in the same way that IrisBG allows you to not publish data in the Garden Explorer?
A: The new PlantSearch will have an option to share your plant data with members only.
Q: Is there a standard taxonomy dictated by BGCI's PlantSearch?
A: No. But it will check spelling against different sources.
Q: What is the cost of Accreditation?
A: It is free for members but $65 administrative cost for non-members.