How to add a Custom Map in IrisBG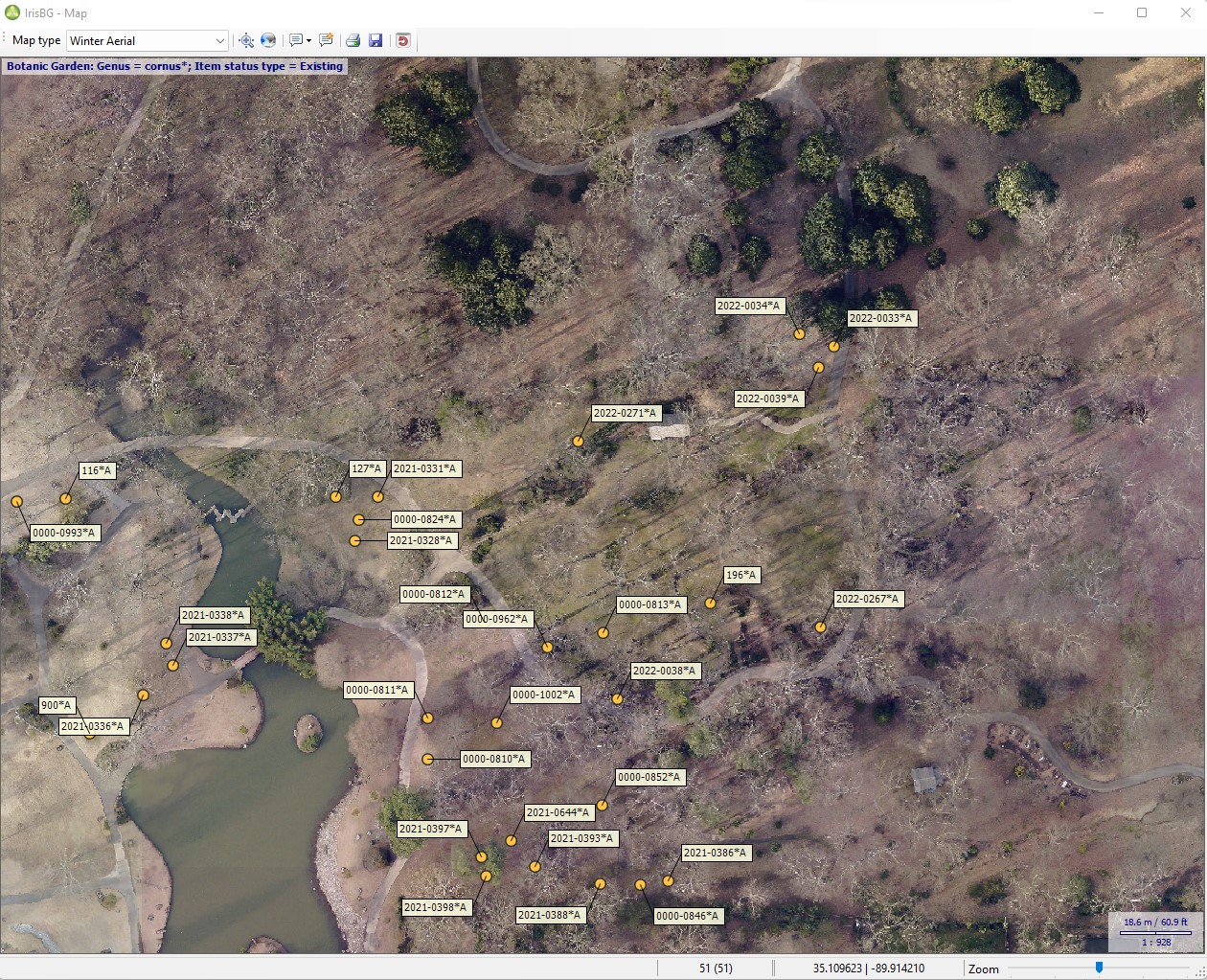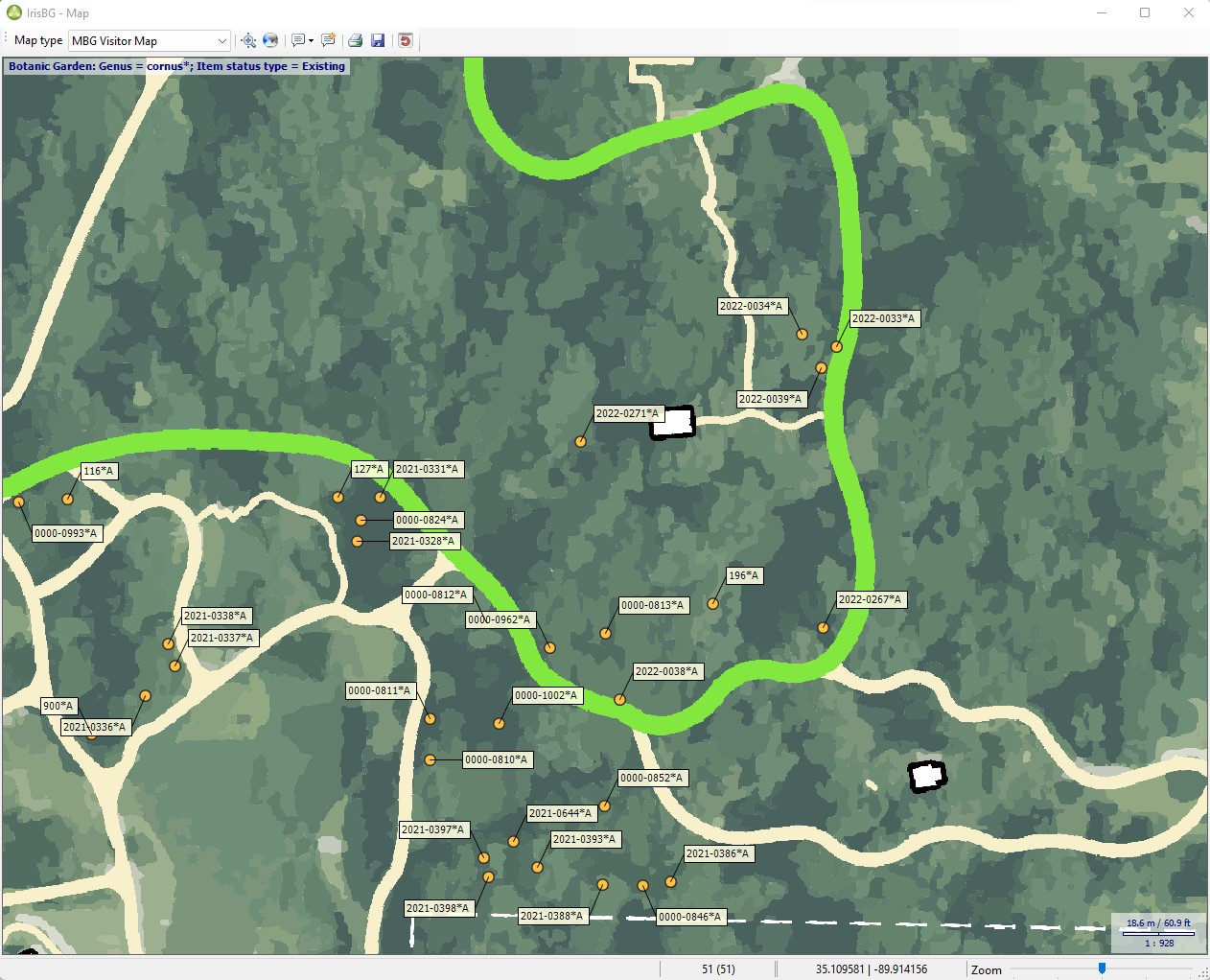 IrisBG comes with many map providers to choose from for a basemap but you are also able to add your own custom map. You can add high resolution winter aerial, illustrative map that matches your branding, or a map that delineate the beds, garden boundaries, and hardscape in your garden.

The Definitions screen allows you to select a Map Provider and this includes adding a custom basemap. If you have a publicly shared WMTS or WMS set up already for your institution, follow these instructions to set it up in IrisBG. WMTSs can only be used internally in IrisBG whereas a WMS can be used for both the Garden Explorer and internally for IrisBG.
1. Under the Definitions screen, select a Map Provider. Under Custom Maps, click the green circle with a plus to add a custom map and give it a unique name.
2. Fill in the following parameters below:
URL: (sometimes wms or wmts will need to be added to the end of the URL)
Layer: One or more layers specified as Layer,Layer
Zoom (optional): Min. and max. zoom specified as Min|Max.
Bounds (optional): Restrict the map to an area given as NorthLatitude;WestLongitude |SouthLatitude;EastLongitude
Tile Format (optional): The default is png.
Wkt (optional): The default is EPSG:4326 (WGS84). Add the Wkt description for another coordinate system.
Base provider (optional): if your layer is transparent or you would like to show areas outside of your garden add a base map provider
3. Test that the map is working. Save the changes and click the globe icon to preview the new custom map. Once the map is up and working, let us know that you would like to add it to your Garden Explorer Website. (Remember only the WMS can be used in the Garden Explorer.) If there is a change to the map markers that you would like to use in the Garden Explorer, let us know that as well.
If you don't have access to a map server but have a Visitor Map or GIS basemap that you would like to use in IrisBG or the Garden Explorer, send an email to support@irisbg.com to start a discussion us about hosting your custom map. One custom map hosted by IrisBG is included with the mapping module.